It's that time of the year..
The leaves are changing color. The kids are back in school. And here come those pesky autumnal germs! With the temperatures starting to change, we are more likely to get sick this time of year. Why is that exactly?
First, you have the beginning of the fall allergy season - not to be confused with spring allergy season! During this time, you are also susceptible to nasal inflammation which makes a bed for uninvited guests, known as viruses, to lay. So while your immune system is busy fighting those allergies, they don't have the strength to also fight these viruses.
You also don't need to be an allergy sufferer to "fall" victim to cold and flu season. The swings in barometric pressure can irritate your air and nasal passageways as well, compromising your immune system yet again. Colds and viruses also seem to like cooler temperatures.
So what can we do to prepare ourselves for this "terrible" time of year? That's where our immune boosters come in.
Elderberries: Sambucus nigra (Elder or Black Elder)
This member of honeysuckle family grows primarily in the Pacific Northwest. Its berries and flowers are used to treat colds and flus. These tasty berries can help treat sinus infections, lower cholesterol, improve vision, boost your body's levels of Vitamins A, B and C, as well as can even serve as a mild laxative and diuretic to get things moving. Preliminary studies show that elderberries have a noticeable effect in treating flu, alleviating allergies, and boosting overall respiratory health.
At Alkaline Herbs and More, we prepare our Elderberry extract from the berries of Sambucus nigra trees which are Certified Organically Grown. To assure optimal extraction of Elderberry's bioactive compounds, the berries are thoroughly extracted over the course of 8 to 16 weeks. Then a water extraction is done and mixed to make a Dual Extract. By performing this, we ensure that you received alcohol-soluble properties and water-soluble properties together to cover a full spectrum for your body. The only ingredients in our Elderberry Tincture is Elderberry, Vegetable Glycerin or Grain-Distilled Alcohol, and Distilled Water.
Reishi Mushroom: Lingzhi; Ganoderma Lucidum
This super-powerful fungus has been used medicinally for over 2,000 years and is often referred to as "the mushroom of immortality." While it is possible to find reishi mushrooms locally, it is the Chinese mushrooms that are typically used medicinally. This mild ingredient can be taken daily and acts as an adaptogen, meaning "it can register in your body whether you need energy or calming" and it serves as an "immune modulator, regulating and fine tuning the immune system." Water-soluble polysaccharides are its most active element, and the liver-protecting mushrooms may inhibit the growth of tumors, lower blood pressure, prevent asthma, and even prevent the development of new fat cells. Reishi mushrooms are among several medicinal mushrooms that have been used for hundreds of years, mainly in Asian countries, for treatment of infections. More recently, they have also been used in the treatment of pulmonary diseases and cancer. Medicinal mushrooms have been approved adjuncts to standard cancer treatments in Japan and China for more than 30 years and have an extensive clinical history of safe use as single agents or combined with chemotherapy.
Our specially formulated Immune Support combines reishi mushroom and elderberry to give your immune system an extra dose. Immune Support is designed to give your body a double dose of antioxidants and helps keep down inflammation. It has all the benefits of reishi mushroom and elderberry combined into one powerful supplement. Ingredients include Elderberry, Reishi Mushroom, Vegetable Glycerin, and Distilled Water.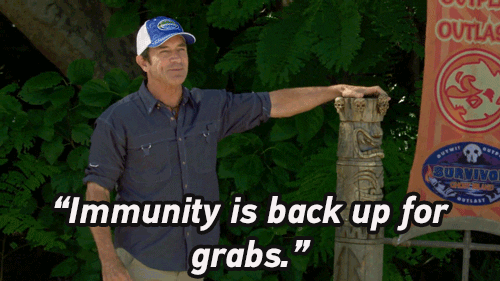 So which of our two products have caught your eye? Are you #teamelderberry or #teamreishi? Or both? #teamimmunesupport. Lucky for you, we have a sale going on right now where you can buy up to two different products and get the third for free! Just use our coupon code HEALTHYNOW2021 at checkout.